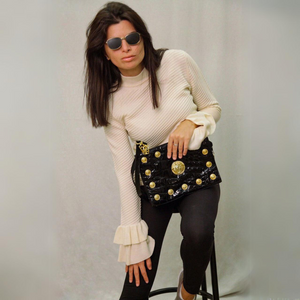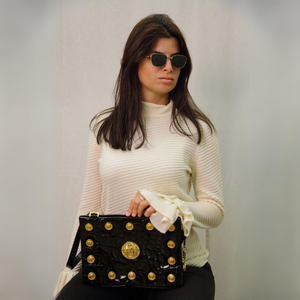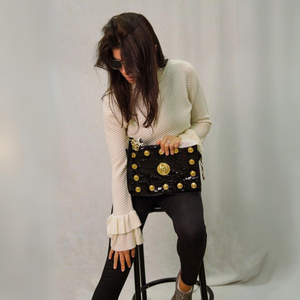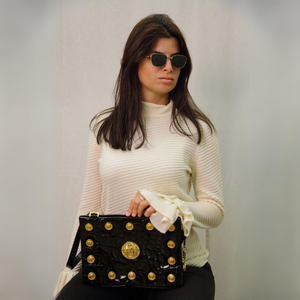 Karl Lagerfeld Vintage White Sweater / Karle Lagerfeld Vintidž Beli Džemper
Discover the elegance of classic fashion with this luxurious Karl Lagerfeld Vintage White Sweater.
Crafted from silk-like fabric and finished with subtle ruffle trim, this timeless piece radiates sophistication and makes an unforgettable statement.
Maximize your wardrobe and channel timeless, luxury style.
Vintage/Designer: Vintage

Type: Sweater

Brand: Karl Lagerfeld 

Color: White

Size: L



Condition: 10/10



------------------------
Vintage/Designer: Vintage

Vrsta artikla: Džemper

Marka: Karl Lagerfeld

Boja: Bela

Velicina:

 L



Stanje: 10/10
 
CENA: 10.500 RSD
šifra:  kb1544
Sve stvari koje vidite na sajtu možete videti i uživo u Jane Doe vintage i dizajn shop - u na Dorćolu, Kapetan Mišina 17, Beograd.
Sve porudžbine preko sajta za područje Srbije šalju se Postexpresom i stižu u roku od 3 radna dana nakon uplate na račun.
Prilikom Checkout-a, potrebno je da selektujete opciju MoneyOrder i popunite vaše podatke. Druga opcija je PayPal.

broj računa: Jane Doe Shop, 325930050047383368 OTP banka
moguće je i plaćanje pouzećem
NE SNOSIMO ODGOVORNOST ZA OŠTEĆENJA VINTAGE ARTIKALA KOJA SE NE VIDE NA FOTOGRAFIJAMA KAO I NA OŠTEĆENJA NASTALA U TRANSPORTU.
----------------
All items on this website are available in Jane Doe vintage and design shop in Belgrade, Kapetan Mišina 17.
https://www.facebook.com/JaneDoeVintageShop